Renters Insurance
This HO4 product is underwritten by an "A" rated insurance company. It is offered through our agency partners in 22 states. Web-based 24 hour access allows our agents to quote, store information, and bind coverage online, in minutes. We offer 1-Pay and 4-Pay Payment Plans, the program is set-up for ACH and/or Credit Card payments.
There is no underwriting restrictions and no credit scoring requirements. The "Packaged" program includes Personal Liability, Medical Payment to Others, and Personal Property Coverage with Replacement Cost included. There is a $500 deductible. The program will protect your client's personal property and protect their assets from liability exposure. It is a great way to strengthen your relationship and retain your business.
Competitive rates, competitive commissions, limited underwriting, and complete automation, make this program a great choice for your agency. You may demonstrate our online system today!
Please call 1-800-338-2680 x507.
Flood Insurance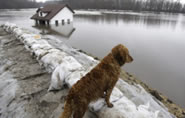 This National Flood Insurance Program (NFIP) product is administered by an industry leader in specialty insurance coverage. Your agency will have a direct relationship with highly experienced flood underwriters and people who take pride in providing customer service.
This program utilizes the latest emerging technology to generate quotes quickly and shortens the application process. A step-by-step intelligent system helps you create and submit an application for flood coverage.
Free flood zone determinations and the ability to view policy information and billing online make this web-based program state-of-the-art, efficient, and user friendly. It is available nationwide.
Provide your clients with the protection they need while earning additional agency commissions by calling 1-800-338-2680 x507.
Homeowners
This program offers modified HO3 coverage with very limited underwriting. It is underwritten by an "A" (Excellent) rated admitted carrier. It is completely web-based for quoting, underwriting, completing applications and binding coverage.
1-4 Family residential dwellings, Townhouses and Row houses with firewalls are eligible for coverage. The dwelling may be owner or tenant occupied. Coverage is also available for seasonal-use homes, vacant dwellings and foreclosures (no mobile homes, multi-unit condos or apartments).
Homegard-HO3 requires no credit scoring, no photos or inspection by the writing agent. Dwelling values from $100,000 to $750,000. The policy is "All Risk" with Personal Property, Other Structures and Liability included for owner-occupied homes.
Our program provides Direct Bill to the insured or Mortgage Company with "Annual Pay", "4-Pay" and "6-Pay" available. Not available in some coastal counties and states.
Exclusive HO 3 Homeowners Program
Underwritten by "Certain Underwriters at Lloyds"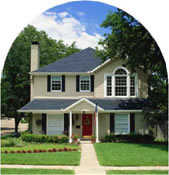 Program is completely web-based for EZ quoting, underwriting, with online application submission for Binding.
Residences should be insured for to 100% Replacement Cost. 80% Coinsurance applies.
Eligible Single Family Homes: Owner Occupied One or Two Family Dwellings
Personal Property can be written ACV or Replacement Cost on Contents
Limited Coastal Restrictions in Most States (written with or without wind)
Non Credit Scored
Dwelling Values from $120,000 to $500,000
Personal Liability may be written to a maximum of $300,000.
Older homes accepted with proof of recent updates
Premiums starting as low as $800
Included at No Additional Cost Coverage For: Rental Car Discounts, Travel Discounts, Prescription Card Discount and Emergency Cash
Program is available in 8 States, more states coming soon... EZ installment options to the insured. We also offer mortgagee bill with "Annual Pay" and other installment options.