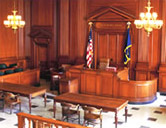 Nation Safe Drivers and Pre-Paid Legal Services, Inc. are working together to provide a new tool for all Nation Safe Drivers' Independent Agents, MGAs and Agencies.
For 32 years, Pre-Paid Legal Services, Inc. has provided equal access to justice for middle income families across the United States for less than a cup of coffee a day.
A New York Stock Exchange Company with 1.8 million members, Pre-Paid Legal is quickly becoming a household name as a revolutionary, rock-solid solution to an often, inaccessible system.
You have access to several plan options for your clients.
Individual / Family / Corporate Memberships
Employee Benefits
Plus a wide range of specialty plans for small and home-based businesses, commercial drivers, law officers, teachers and many, many more.
The Product:
Have you or one of your clients ever been treated unfairly, received a speeding ticket, signed a contract without knowing what all the fine print said, or been overcharged for a repair...but didn't seek the help of an attorney because of the cost? What if there was a service that gave you access to quality attorneys for these situations and more? Pre-Paid Legal Services, Inc. is here, and that's what we do.